LATEST IN THE LAW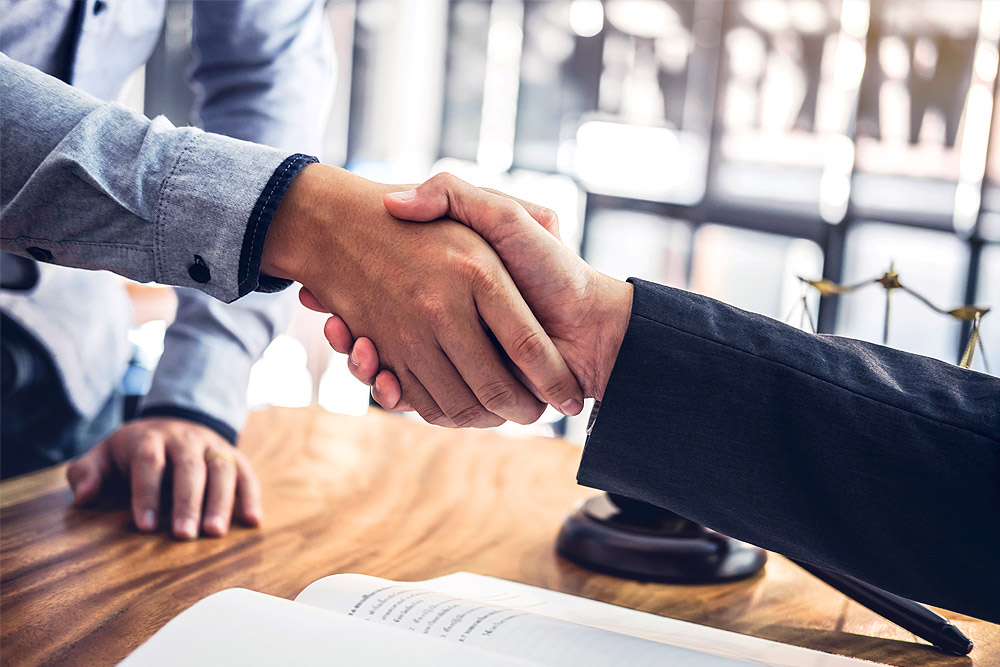 Tips for Choosing the Best Lawyer for your Company
November 10, 2019
0 Comment
Category: Personal Injury
Finding a good lawyer for your company is not as easy as it sounds. Hiring a personal injury lawyer to represent your case or consulting one to write your will is much different than hiring a lawyer for a business organization. The reason for this is because business litigation generally involves many complicated processes that only a specialized lawyer can handle appropriately. Therefore, you need to make your decision very carefully so that you can benefit from having a professional lawyer on your side. Below are some of the more important things that you should consider when choosing a lawyer for your company.
Consider Their Experience
Most new lawyers start their careers with small and simple cases usually under the supervision of an established law firm. This helps them gain experience as a business litigation lawyer so that they can move on to handling more complex lawsuits individually. Make sure that your preferred lawyer has worked on enough cases to acquire the right experience to handle your case. An experienced lawyer is likely to make fewer mistakes because they would have learned from their experiences and would know how to avoid common litigation pitfalls.
When hiring a lawyer for your company you should make sure that they are experienced in negotiating with the other party and their insurance adjusters. Not only that but they should also know how to evaluate a case for settlement, pick the right jury, effectively cross-examine the witnesses, make effective arguments, and persuade the judge and the jury to make a favorable ruling. Apart from that, the lawyer should also be well versed in the federal and state laws related to your business so that they can guide you in the best way possible to avoid any potential lawsuits. 
You should also ask your lawyer if they have any memberships in professional attorney associations or groups in your specific field of law. Having such a membership shows that the lawyer is committed to practicing in the area and would have the required know-how and ability to represent your case.
Consider Their Reputation
Your preferred business litigation lawyer should have a good reputation for excellence. All lawyers are judged by the judges, their peers, as well as their clients, which in turn helps them to develop a reputation for themselves. This could be both positive and negative so you should carefully check the reputation of the lawyer before hiring him/her. To start, you can review the feedback from their previous clients and see how satisfied they were with the lawyer. If possible, contact them directly and ask about the experience they had while working with the lawyer. You can get referrals from your friends and family members too in case they have hired a business litigation lawyer to represent them in the past.
At the same time, you should consider the integrity and reliability of your preferred lawyer as well. While most lawyers would be honest, dedicated, and hardworking, there are some attorneys who might just show these characteristics on the outside but would not be able to deliver the expected results. Therefore, you should make sure that your lawyer is a tough negotiator and an aggressive advocate who can fight for the most favorable results for your company. Make sure that the lawyer has a high standard of repute and integrity so that you can fully rely on them to lead your case in court if required.
Consider Their Approach
A good business litigation lawyer would strive hard to care for their clients. While there are some lawyers who see this as a mere job those who have gained experience and reputation in the field would know the importance of building a strong relationship with their clients. Your lawyer should ask you enough questions to learn about the various facts and details related to your case during the initial consultation. This shows that they are dedicated to representing you and would give the best attention to your concerns to bring forth excellent results for your company. Although lawyers cannot get too emotionally attached to their clients because it might cloud their judgment skills, a good lawyer would always care about your concerns and would take every step possible to help your case.
Note that you will be spending a lot of time with the lawyer to collect the required evidence and to build a case. You might also have to prepare the arguments and counterpoints in case the lawsuit is taken for trial in court. That is why it is important to choose a business litigation lawyer who understands your requirements and is easy to work with. You cannot cooperate with someone who does not pay attention to your concerns or is difficult to communicate with. Therefore, make sure that your lawyer duly realizes your goals and guides you well to achieve them.
Share This Story, Choose Your Platform!