LATEST IN THE LAW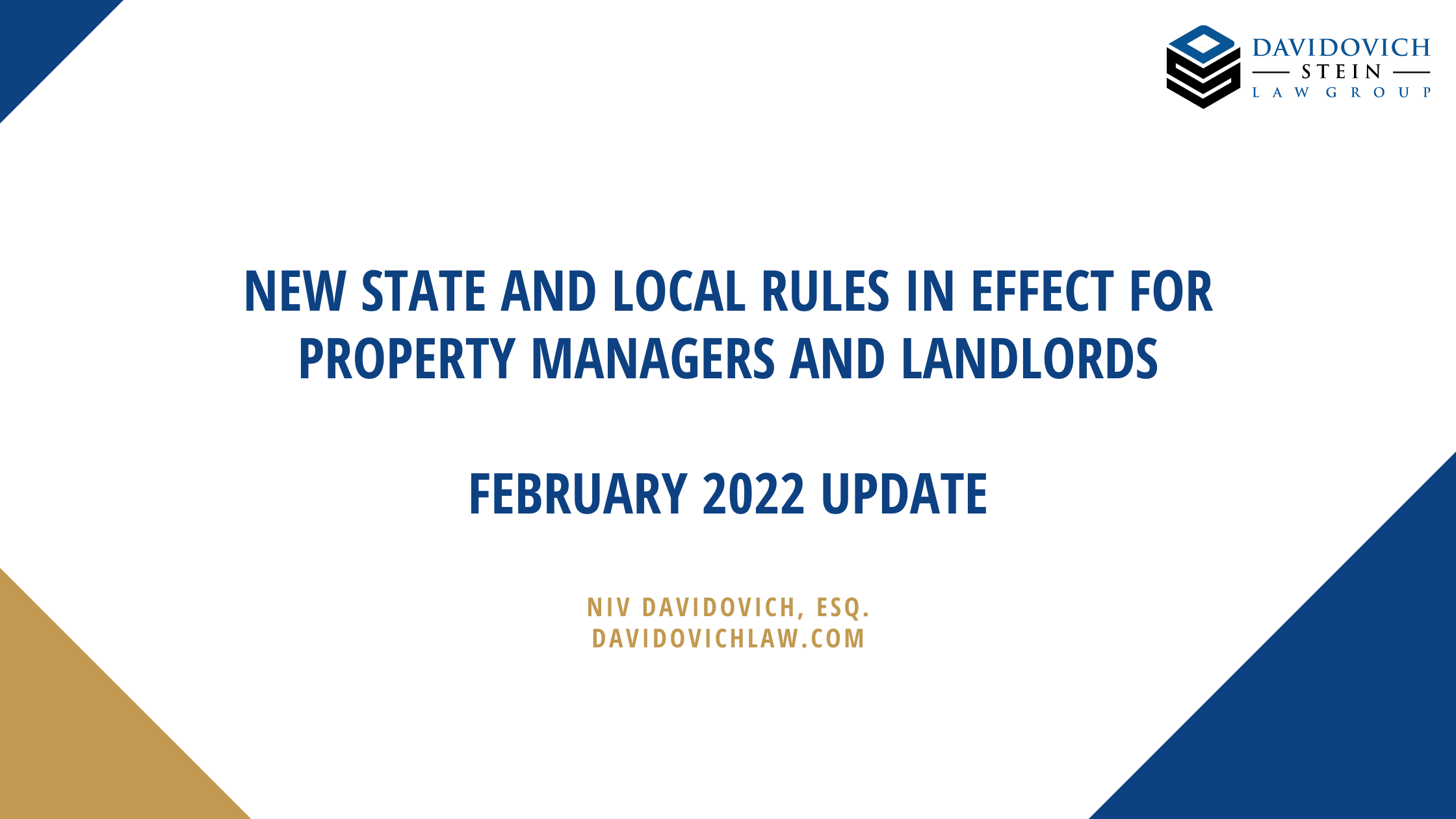 New State & Local Rules in Effect for Property Managers and Landlords, February 2022 Update
February 11, 2022
0 Comment
Category: Real Estate
Join Attorney Niv Davidovich, from Davidovich Stein Law Group LLP, as he discusses:
Status of Commercial Eviction Moratorium for the County of LA
Status of Residential Evictions for the County of LA
County of LA and LA City Moratorium Legal Interplay
CA State Preemption of New County Moratorium Extensions
As always, if you have any further questions or if we can help you in any way, please do not hesitate to contact us.
The attorneys at Davidovich Stein Law Group have helped countless clients with resolving these types of issues.  If you're facing a similar situation, call our office today at (818) 661-2420 to speak about options.
Share This Story, Choose Your Platform!