$1,000,000
Construction
Accident
$300,000
Condominium Slip
And Fall

$250,000
(pre-litigation)
Landlord
Breach
$117,500
Car Accident in
Retail Store
$45,000
(pre-litigation)
Car Accident
$125,000
Sidewalk Slip and Fall
$80,000
Air Carrier Overcharging
$95,000
Real estate fraud
$22,500
Hotel breach of privacy
$279, 000
Construction defect
Car Accident Injury Attorneys
In southern California our freeways are consistently swamped with automobile traffic at all hours of the day, making auto collisions frequent. No one expects to get into a car accident but if you find yourself in a vehicle collision it is important that you reach out to an experienced car accident personal injury attorney. 
If you find yourself in a car accident, the legal system allows you to be compensated for your injuries as well as property damage from the liable party. However, receiving these claims is not always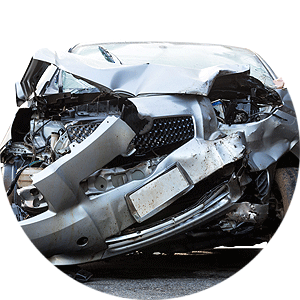 as easy as it seems. The consequences of these collisions can be severe, and may alter the life of you of your loved ones forever. In order to receive justice and be properly compensated for all your damages, you should find an experienced car accident attorney who knows how to deal with your case.
Whether your accident was small or large, a Los Angeles car accident attorney can help you from being taken advantage of by the liable parties insurance. In the case of a car accident, finding legal representation for your case as soon as possible can be key to its success.
If you or a loved one has been hurt in an accident involving an automobile collision, contact our experienced car accident attorneys at Davidovich Stein Law Group to help you build your case and receive the full compensation that you deserve. 
Call us today at (818) 661-2420 to schedule a free consultation.
What To Do After A Car Accident
Car accidents can take us by surprise. The financial, physical and emotional toll it can take on victims can make car accident claims all the more daunting. In order to protect your legal rights during the aftermath of a car crash, you must take certain steps in order to help you recover and make sure that you obtain the compensation that you deserve.
Get Medical Help
Make sure to take note of the physical state of all parties after the automobile accident and make sure to call emergency services if needed. Always make sure to give as much detailed information as you can about the crash and your physical symptoms to the emergency responders. It is common for people to underestimate the kinds of injuries that they may have suffered due to the boost in adrenaline that may have occurred after the incident. In order to heal quickly, you should request a complete examination from your doctor and follow any orders for physical therapy and or treatment afterward. By doing so you mitigate the chances of the liable party claiming that you are partially responsible for your ailments or injuries by ignoring doctor's orders or that you received your injuries from a separate incident.
Call the Police
Immediately after a car crash, it is important to call the police to the scene in order for them to write a report detailing the incident. Ask the officer for a copy of the report and make sure that you keep it in your records. Your car accident lawyer will be able to use this report while preparing your claim.
Collect Evidence
Make sure to thoroughly collect evidence after your car collision by writing down the contact information of everyone involved including names, addresses, driver's license numbers, as well as insurance information. Taking photos after the crash is a must. Always take photos of both your vehicle as well as any other vehicles involved and the scene at which the incident occurred. If you believe that something in the area may have contributed to the crash make sure to also take pictures. This can include potholes, dividers, anything in the middle of the road, or greenery or brush. Make sure to take accurate photos of the damaged parts of your vehicle as well. Taking a variety of photos both close up and wide can also help you build evidence. If any parts of your vehicle broke off during the crash make sure to collect them so that they may be examined by your attorney and help provide more detailed information on how the collision happened.
Don't Admit Liability
It is of the utmost importance that you take care in what you say to the other parties involved in the crash as well as bystanders and insurance agents. Any admission that you make can limit your ability to file a claim for the incident if you are not careful. Let your experienced car accident attorney handle communications for you and help ensure the future success of your claim.
Call An Experienced California Car Accident Attorney
The personal injury attorneys at Davidovich Stein Law Group have handled thousands of car accident cases in the Los Angeles area and can help you quickly assess your claim. There's no better way to ensure that you get proper compensation from your car accident claim then to hire an experienced attorney.
Take Detailed Notes
Information is key to successfully receiving compensation for your claim against the liable parties of the car accident. By taking notes you can gather critical bits of information that will help your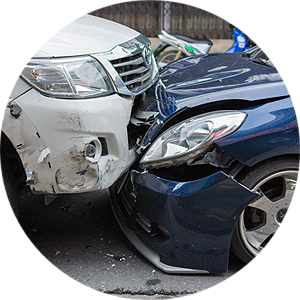 attorney down the road. By answering the following questions you will be better equipped to gather the right kinds of information when the incident happens and also jog your memory when going through the claims process. 
Where were you headed when the accident occurred? Who was with you?

What kind of weather was there when the accident occurred? The road conditions? What kind of traffic was there?

What was your physical experience before and after the accident occur? Was there anything that other parties or witnesses may have said to you that stood out after the accident occurred?
It can also be helpful to have a journal chronicling the state of your injuries from day to day after the accident occurred. What does your wound or injury look like? The level of pain? Your mental state after the incident? Whether or not the incident has been affecting your prospects for the future? Your own feelings on the state of your recovery?
Grounds for Car Accident Claim
In order to successfully file a car accident claim, it has to be proven that the other driver breached their duty of care. All drivers have a duty of care to drive in a safe manner and avoid any reckless behavior that would endanger other people and drivers. 
A breach of duty of care can include:
Distracted Driving

Driving under the influence (drugs, alcohol)

Breaking the speed limit

Making illegal turns

Other reckless and illegal behavior
You have the right to pursue compensation for the accident if it was caused by another driver's negligence. Even in the case of a straightforward liability case during a car accident, you may still find yourself running into disputes during the claims process.  This is where the experienced car accident attorneys at Davidovich Stein Law Group can help you receive compensation for lost wages, medical bills, and any other damages you may have incurred.
Defendants, as well as insurance companies, will try a variety of things in order to reduce their liability in the case. Insurance companies are most likely not on your side when you file a claim against them so it is important that you never speak to the insurance adjuster or accept any settlement offers without first talking with your California car accident lawyer. 
California Car Accident Settlement Mistakes
It can be difficult to handle a case on your own without the help of an experienced car accident lawyer. At times people may try and settle car accident cases on their own with the insurance companies but fall into certain issues when they do not have legal counsel. 
Settling your claim with the insurance company

: You may be going into this process believing that insurance companies have your best interests at heart, especially after you may have been injured during a car accident. But what people do not know is that it is an insurance agent's job to minimize the amount of money that the insurance company has to pay for your claim. Often times they will use any information you give them against you.

Settling for a small amount

: Often times victims are not often experienced with the legal side of car accident claims and will take the first offer that an insurance company gives them to settle and get everything out of the way. However, an accident can impact your life more than your first realized and an experienced attorney will make sure that you are compensated for any current or future medical needs that were incurred from the car crash. 

"The claim won't go to trial"

: An insurance agent will try and get the victim to settle out of court by telling them that their claim will not go to trial. This can slow down or stop the victim altogether from collecting the necessary evidence to be fully compensated for a successful claim. A skilled car crash attorney will make sure that all evidence is collected and investigated in the event that a claim ever does go in front of a jury.
Contact Davidovich Stein Law Group Today
 Contact our law firm by e-mail or call us at (818) 661-2420 to schedule a free initial consultation. 
Located in Los Angeles, our firm serves clients throughout the State of California. At Davidovich Stein Law Group, we help injured people obtain compensation for their medical care, rehabilitation services and lost income.