$1,000,000
Construction
Accident
$300,000
Condominium Slip
And Fall

$250,000
(pre-litigation)
Landlord
Breach
$117,500
Car Accident in
Retail Store
$45,000
(pre-litigation)
Car Accident
$125,000
Sidewalk Slip and Fall
$80,000
Air Carrier Overcharging
$95,000
Real estate fraud
$22,500
Hotel breach of privacy
$279, 000
Construction defect
Trucking Accident Lawyer 
California witnesses some of the worst trucking accidents in the country with many large trucks and semis being the leading cause of traffic-related deaths in the United States. The weight of a 
trailer truck is 20 to 30 times more than a regular passenger vehicle and can forever alter the lives of those involved.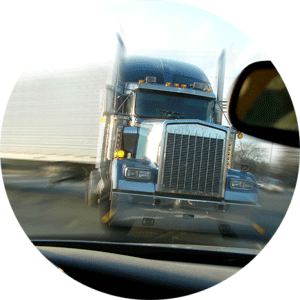 Navigating a truck accident lawsuit can become complicated due to the multiple parties involved with commercial trucking liability including the driver, the truck owner, the truck manufacturer, 
and owners of the loaded transportation. It is crucial that the victim take the right steps after the incident and get in contact with a Los Angeles truck accident lawyer in order to receive fair and full compensation for their losses from all liable parties.
If you or a loved one has been hurt in an accident involving a commercial truck including a semi-trailer truck, tanker-truck, flat-bed truck or others, contact our experienced truck accident attorneys at Davidovich Stein Law Group to help you build your case and receive the full compensation that you deserve. 
Call us today at (818) 661-2420 to schedule a free consultation.
Statute of Limitations
In the state of California, personal injury victims, which include trucking accident victims, have two years to files a claim for any damages they may have suffered. The proceeding truck accident investigation and claims can become complex but an experienced truck accident attorney will understand the rules and regulations for truck drivers and companies and help you navigate your case and receive compensation from all those who are found at fault. 
Potential defendants can be those directly responsible for causing your accident such as the truck dive but the commercial trucking company can also be held liable for the negligence of their worker through California's Respondeat Superior Law. Other possible defendants can include the truck manufacturer,  the insurance provider, city or county governments, or defective parts manufacturers. 
You may also be able to file a lawsuit on behalf of a family member who was killed in the trucking accident if you are a child, spouse, registered domestic partner, or surviving grandchildren of the deceased under California's wrongful death laws. Available damages can include funeral expenses, burial costs, compensation for loss of protection, guidance, and support, as well as the loss of financial support the deceased would have provided had they survived.
Recoverable Damages
You may be entitled to economic or non-economic compensation for damages after your trucking accident. Economic damages refer to tangible losses such as property damages whereas non-economic damages refer to intangible losses such as emotional distress, pain, and suffering, loss of enjoyment of life, or physical disability or disfigurement from the incident. Punitive damages may also be rewarded and are intended to punish negligent behavior and wrongdoing. Other examples of economic damages include
Lost Wages

ER Treatment

Medical Bills

Vehicle Repair

Future Medical Treatment

Lost Earning Capacity

Legal fees
Determining Liability 
Truck accidents are complex due to the multiple parties that can be held liable. Multi-vehicle semi-truck accidents can be incredibly difficult to assess during the claim investigation because they can be caused by a variety of circumstances and makes determining liability a tough process. However, in the state of California, we allow the defense of comparative negligence, meaning that a driver that is found to be at fault may also file for a personal injury lawsuit for damages even if they were found to be partially at fault for the trucking accident.  
Two avenues may be taken in order to determine liability for the trucking accident and that is either through negligence or strict liability. 
Negligence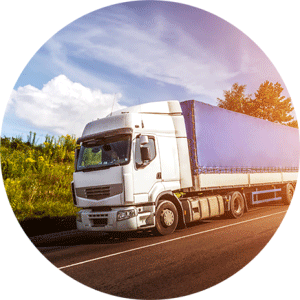 According to California negligence law, a truck driver found guilty of negligence can be found liable for any injuries or damages caused to the victim. The trucking accident victim is entitled to filing for a personal injury claim against the driver but must prove that the driver was negligent in causing the accident. 
Duty of care is the legal requirement that truck drivers use reasonable caution to watch out for other drivers while behind the wheel. A trucking accident victim must prove that the truck driver breached their duty of care through negligence and that the breach was a major factor in causing the victim's losses in order to prove the driver's liability. 
Some truck drivers and commercial trucking companies will bypass State and federal regulation laws that are put in place to minimize risks and accidents in order to meet deadlines and maximize profit. When this happens the opportunities for negligent driving and accidents increase exponentially. Any truck driver who is found to be in violation of California's safety regulations and causes an accident due to negligence can be held liable by the injured party for their losses. Some examples of negligence include:
Driving under the influence (drugs or alcohol)

Distracted Driving

Speeding

Not following traffic signals

Texting and driving

Not abiding by right-of-way

Unsafe lane changes

Driving longer than 12 consecutive hours in 24 hr period (

Vehicle Code 21702 VC

)
Trucking companies may also be found negligent if they are found to be in violation of transportation regulations or safety requirements in order to increase profit margins. The company may be held liable for any injuries or damages caused if the violations are found to have contributed to the trucking accident. 
Some examples of negligence for a trucking company can include:
Poor driver hiring practices or training

Keeping negligent or underqualified employees

Improper maintenance of trucks

Foregoing employee sleep and hour restrictions

Allowing trucks to carry unbalanced cargo

Overloading trucks

Allowing overweight vehicles

Allowing or encouraging drivers to violate safety laws and regulations
California and federal regulations are put in place to limit truck size, weight, and route designation but many commercial trucking companies intentionally violate these safety regulations in order to maximize profits. 
An expert California truck accident lawyer can help you determine the cause of the truck accident and help you file a claim against all liable parties and help you get the compensation that you deserve. Whether it is the truck driver, the trucking company, the vehicle manufacturer, or any other party, the experts at Davidovich Stein Law Group will make sure that you receive fair compensation for your personal injury lawsuit. 
Strict Liability
California Strict Liability law states that any company, manufacturer, or designer involved in the chain of distribution for a product can be held liable if their defective product contributed to the cause of a truck accident. 
When it comes to strict liability law, negligence is not a factor as companies can still be found liable whether or not they made any mistakes that contributed to the truck accident.  If a defective part causes, or is found to have contributed to the cause of a truck accident, then the victim can seek compensation from the pipeline of distribution. These can refer to faulty tires, brakes, accelerator pads, engine or transmission parts, and cargo tires or straps.
Call Today and See How Our Expert Truck Accident Lawyers Can Help Your Case – Call Davidovich Stein Law Group at (818) 661-2420
If you or a loved one was injured in a trucking accident and would like to file a claim then turn to the legal team at Davidovich Stein Law Group to help provide you with legal guidance. With decades of handling settlement negotiation and litigating high-stakes cases, the attorneys at Davidovich Stein Law Group will help you fight to get the compensation that you deserve. Call (818) 661-2420 to schedule your free consultation with our California truck accident lawyers.