$1,000,000
Construction
Accident
$300,000
Condominium Slip
And Fall

$250,000
(pre-litigation)
Landlord
Breach
$117,500
Car Accident in
Retail Store
$45,000
(pre-litigation)
Car Accident
$125,000
Sidewalk Slip and Fall
$80,000
Air Carrier Overcharging
$95,000
Real estate fraud
$22,500
Hotel breach of privacy
$279, 000
Construction defect
When it comes to automotive accidents, incidents of drunk driving are not only scarily common but have the potential to cause immeasurable damage to you and your loved ones. Most often these cases occur to an innocent party at random due to no fault of their own. Once an individual's blood alcohol level exceeds .08 percent they are considered an intoxicated drunk driver. This is the legal threshold for intoxication level readings. Due to the long-standing precedent in the legal system, accountability of the actions of a drunk driver are highly strict and oftentimes these cases are almost always cut and dry. When it comes to penalties incurred due to a drunk driving accident the party at fault can be held liable for any deaths, injuries, or damages caused by a drunk driver. This, in turn, can lead to a civil suit where the plaintiff can argue their case and receive compensation for a number of factors impacted by the accident. Aside from the possibility of civil court in the form of a personal injury case criminal charges are almost always imposed against the offending party. If you or a loved one have become involved or fallen victim to a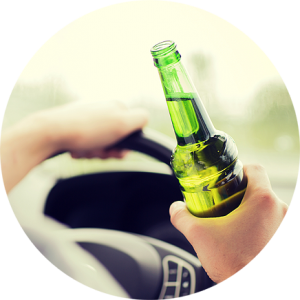 drunk driving accident, the best method of receiving full compensation is to find a drunk driving lawyer local to Los Angeles to help fight your case and strategize the optimal way to receive compensation. The steps litigating a drunk driving lawsuit are distinctly different from that of law enforcement criminal proceedings that are sure to accompany a drunk driving lawsuit. The punitive damages that can be pursued by a plaintiff include damage to property, personal injury, emotional turmoil, wrongful death, and compensation for lost wages due to said injury. Additionally, in the case of wrongful death, the total lifetime income of that individual lost can be compensated to the family of the deceased.
By seeking the help of a legal professional you can ensure proper compensation for the damages incurred by the party at fault. Regardless of whether you or your loved ones have been affected by a drunk driving accident, property damages, as well as personal injury, can all be effective ground to litigate a drunk driving lawsuit. Some of the various types of damages it may be possible to recover compensation for include medical expenses, physical property damages, in addition to lost earnings and wages caused as a result of injury, pain, and suffering. When it comes to irresponsible behavior on the part of the driver, punitive damages can also be sought over the course of a drunk driving civil lawsuit. If the lawyer representing the plaintiff is skilled in navigating the legal landscape of drunk driving accidents it is possible to recover full compensation for every factor impacted by the accident. Said lawyer must be experienced enough to provide that the driver acted with disregard for the plaintiff's safety and rights. In the case of wrongful death, the closest surviving relatives can file on behalf of the deceased victims and receive compensation for medical expenses, funeral expenses, lost income, and mental anguish. At Davidovich Law, we understand the trauma and suffering that occurs as a result of a catastrophic drunk driving accident and treat our clients with comprehensive compassion and understanding. We fight to help you receive the compensation you rightly deserve. 
If a driver is under the age of 21 any BAC over .01% is considered a DUI. This overrides laws regarding individuals over the age of 21 that have determined that any BAC over .08% is considered legally intoxicated. This specific law is called the "zero tolerance" policy as it shows irresponsibility on the part of the underage party for not only consuming alcohol but driving under the influence. That said if the driver is under the intoxication of any drug (prescription or otherwise) that is considered a cut and dry DUI case as well. Still, it requires a skilled and experienced DUI lawyer to ensure you receive full compensation for your damages whether it be personal property damages or personal injury.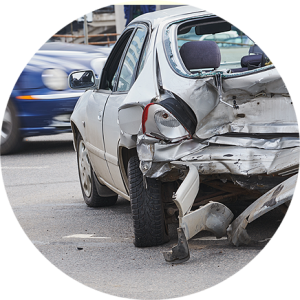 Our experienced team of litigation lawyer have over 65 years of collective experience and offer clients the highest quality legal services in the county of Los Angeles and surrounding areas. As experts in California law, the legal team at Davidovich Law has a long history and experience with personal injury, automotive, and drunk driving accident lawsuits. As a result, we're very much aware of the emotional burden as well as financial and physical stress that a case can put one through.  That's why we work pro bono, only accepting a fee once you've received compensation. Insurance companies are well known for their tactic of offering a quick settlement for the lowest possible amount. We fight for the real value of your case and work tirelessly to get you the maximum possible settlement. Factors that we include during our litigation process encompass past and future medical bills, mental anguish, and any other factor that is deserving of rightful compensation. If we are unable to get the desired outcome that you deserve, we are also capable of litigating cases in court for the highest possible settlement amount.
Contact our law firm by e-mail or call us at (818) 661-2420 to schedule a free initial consultation. We are compassionate, yet aggressive when protecting and advocating for accident victims and their families. We do not charge a fee if we do not recover compensation for you. Located in Los Angeles, our firm serves clients throughout the State of California. At Davidovich Stein Law Group, we help injured people obtain compensation for their medical care, rehabilitation services and lost income. We are experienced, knowledgeable, and committed to our clients.