$1,000,000
Construction
Accident
$300,000
Condominium Slip
And Fall

$250,000
(pre-litigation)
Landlord
Breach
$117,500
Car Accident in
Retail Store
$45,000
(pre-litigation)
Car Accident
$125,000
Sidewalk Slip and Fall
$80,000
Air Carrier Overcharging
$95,000
Real estate fraud
$22,500
Hotel breach of privacy
$279, 000
Construction defect
California Personal Injury Attorneys
A serious injury caused by the negligence of another person or entity can affect your life in more ways than one. In addition to physical pain, most victims also suffer from emotional trauma and financial stress. If you have been injured in a car accident, slip and fall incident, on a construction site, or by another means, it is expedient that you contact a personal injury attorney as soon as possible. An experienced personal injury attorney can assess your claim, discuss your options, and begin the process of helping you recover fair compensation. At the Davidovich Stein Law Group, we are committed to providing personalized solutions and quality advocacy.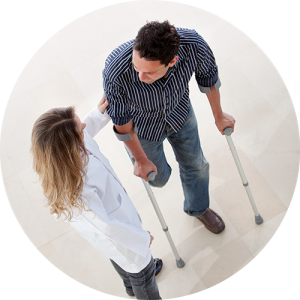 The Davidovich Stein Law Group offers legal services to clients in North Hollywood, CA and surrounding areas. Contact us today for an in-depth consultation.
If you or someone you love has been injured in an accident a personal injury lawsuit may be the best way to receive the compensation you deserve. If your injury was due to third party liability you may be entitled to monetary compensation to help with physical injuries, medical bills, loss of work, pain and suffering, and damage to personal property. At Davidovich Stein Law Group we are here to help you understand your rights in a personal injury case. Our goal is to help you bounce back financially and physically from the suffering you have endured due to third party negligence.
Firstly, it is crucial to establish whether or not a claim exists. We offer free consultations to determine if you have a case, and what that case may be. Once we gather some information about your incident we can advise you on how to take legal action against the responsible parties.
We are here to help you receive adequate compensation for your pain and suffering. The goal of a personal injury lawsuit is to provide the victim with sufficient funds to pay for damaged personal property, medical bills, and hardship caused by mental distress and lost wages. Lost wages can be an integral part of monetary compensation since personal injury clients are often unable to work due to their injuries. The victim of an accident caused by someone else's negligence should be entitled to enough compensation to go back to life as it was before the accident occurred. In some cases, injuries are so severe that the victim's quality of life and physical capabilities will be permanently altered. In such cases, we often seek to recover the cost of long-term medical care including physical rehabilitation, hospital visits, private care doctors, and chiropractic care. As part of the total cost recouped, we try to include compensation to cover what the victim's salary would be if they were still in a position of employment.
WHAT TO DO AFTER A PERSONAL INJURY ACCIDENT
If you or a loved one has been in an accident it is crucial to gather as much information as possible at the scene of the accident. Some things to consider are:
T

he time, date

,

and location of the event.
You should also take note of the environment where the accident occurred. Factors such as precipitation in the case of a car accident or a wet floor in the case of a slip and fall are important to consider.
Photographs are a good way to get solid evidence of anything that might help your case.
Always get the contact information for witnesses and anyone else involved in the accident.

Occasionally video surveillance footage was captured which could be paramount to the case.
You should also seek medical attention immediately following an accident.
If no police were present when the accident occurred you should file a police report to make sure there is a record of the event. The report should be strictly factual, without placing blame on yourself or anyone else.

Until you have consulted with a lawyer be sure to keep all interactions neutral.
Your next step should be to contact a personal injury lawyer before you speak with your insurance company.
WHY YOU NEED A LAWYER
Oftentimes accident victims try to communicate with insurance companies and at-fault parties on their own. When it comes to filing a personal injury claim there is a set of strict guidelines that need to be strictly adhered to. Working with an experienced lawyer will ensure that those rules are followed properly. Insurance companies will always offer as little money as possible. An experienced attorney can help during the negotiation process and make sure you are being compensated fairly.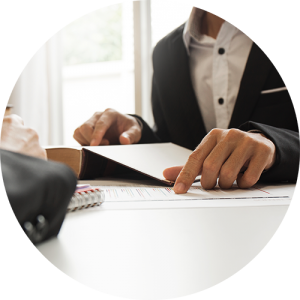 Additionally, what may seem like a small injury at first can become something much more severe down the road with long–lasting physical ailments that you should be compensated for. It's important to keep track of all medical and personal expenses that are caused as a result of the injury as they can be part of the requested monetary compensation. If you are unable to work due to the injury, lost wages are also a negotiable factor in a court case. Sometimes it is difficult to determine who is at fault at the site of the accident as there are many factors involved. Our experienced personal injury lawyers know what factors to look for and have the means to research these elements in each specific case. Getting adequate compensation for medical expenses, lost wages and property damage will depend on who is at fault which is why gathering evidence at the scene of the accident is extremely important.
At Davidovich Stein Law Group our attorneys are highly experienced in personal injury law. We have received millions of dollars in compensation for our clients throughout the state of California. Our primary goal is to obtain maximum compensation in every personal injury case that we represent. We understand that a personal injury case can be a difficult time for you and your loved one. We firmly believe that you should not have to take on any more up-front cost when you're already dealing with so many costs associated with an accident. We work pro bono and do not take a fee if we do not get compensation for you. We are here to alleviate some of your stress so that you can take the time needed to recover. Our goal is to be there for you during your recovery process from the moment you seek medical attention to the negotiations with the at-fault party. In addition, we do not stop once we obtain a settlement offer for our clients. At the end of a case we always negotiate any outstanding medical liens to maximize the compensation that the client is able to walk away with.
Schedule a Free Initial Consultation
Contact our law firm by e-mail or call us at (818) 661-2420 to schedule a free initial consultation. We are compassionate, yet aggressive when protecting and advocating for accident victims and their families.
We do not charge a fee if we do not recover compensation for you. Located in Los Angeles, our firm serves clients throughout the State of California.
Personal Injury Practice Areas