LATEST IN THE LAW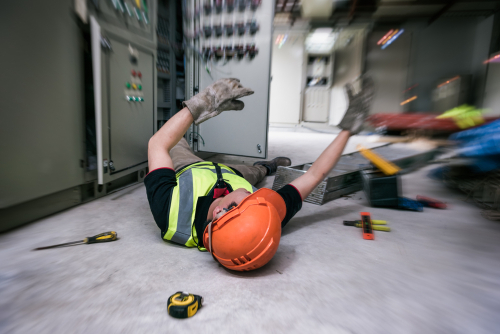 Personal Injury Lawsuit: Claims for Lost Income
August 30, 2019
0 Comment
Category: Personal Injury
Lost income is a commonly ignored aspect of a personal injury lawsuit. However, you can always include the damages for lost income while calculating the settlement amount, considering both the amount of money lost due to the failure of doing your regular job as well as the prospective work opportunities you missed because of the injuries. California law allows you to claim reimbursement from the defendant for any income you lost as a result of the accident. This includes the loss of salary for the work hours you missed, as you needed to undergo medical treatment, as well as the loss of time you spent for recovery.
The right to claim loss of income is applicable for both full-time and part-time employees, and it does not matter whether your income was based on hourly wages, weekly pay, or monthly salary. What's more, personal injury laws in California allow even self-employed persons to claim damages for lost income. However, it is important to remember that the amount for loss of income should not be included in the settlement value as a part of the multiplied amount for special damages. Instead, it should be added after calculating the multiplied amount.
For instance, if your medical expenses from the accident come around to $200 and your loss of income is $300, the medical expenses can be multiplied by two in case it was a soft tissue injury, but not the lost income. That means, you should add the loss of income of $300 after calculating the multiplied total, which is 2 x $200 = $400. Therefore, the total settlement value would be $700. Note that this amount is used to be quoted when your lawyer negotiates with the defendant's insurance company while the final amount can go lower or higher depending on other details of your case.
Claiming Loss of Income
According to California laws, it does not matter whether your company allowed you to take sick leave due to the accident or if you were allowed to use vacation pay for the time you missed at work. You can still claim for loss of income as usual. That is because you were free to use the vacation pay or sick leave at any time you wanted. So using them up on account of the accident is considered the same as lost income.
To claim reimbursement for the loss of income, you need to prove two things: the time you missed at work because of the personal injuries and the amount of money you would have earned during that period. If you are a regular employee, you can simply ask your supervisor or the HR department to provide you a letter to document your job details. The letter should mention your name, your job role at the company, your salary information, the number of days/hours you normally work, as well as the number of days/hours you missed due to the accident. At the same time, the letter should not mention whether you took vacation pay or sick leave during that period.
If you were a self-employed person or worked on periodic contracts, you would need to prove the amount of potential work time you missed because of the personal injuries as well as the amount of money you might have earned if you could work. This can be done using pieces of evidence to show a failure to pay your bills, a journal that mentions any appointments or meetings you had to cancel, and/or any other document that confirms your loss of income. In case you had a steady income before the accident, you can calculate an average amount for the work-time you missed based on that, and prove the same using the bills you paid in the previous months, invoices of payments received, and/or any other evidence of income.
You can also calculate the amount of lost income considering what you would normally earn in a year and then dividing that into a monthly or weekly average. To prove the annual income, you would simply have to provide your income tax return details for the previous year. However, you should take care not to show the deductions and exemptions, as they are irrelevant when it comes to demonstrating your yearly gross income. If your last year's income was relatively lesser than that in the previous years, you can show income tax return details of two or more years to prove the amount you usually earn.
Remember that you are also entitled to claim reimbursements for loss of opportunities because of the personal injuries. Nonetheless, this can be very difficult to prove when compared to providing evidence for loss of income. An experienced personal injury lawyer, however, can help you to determine the amount to be included in the settlement value and negotiate that with the defendant's insurance company to get the best compensation for your losses.
Share This Story, Choose Your Platform!