LATEST IN THE LAW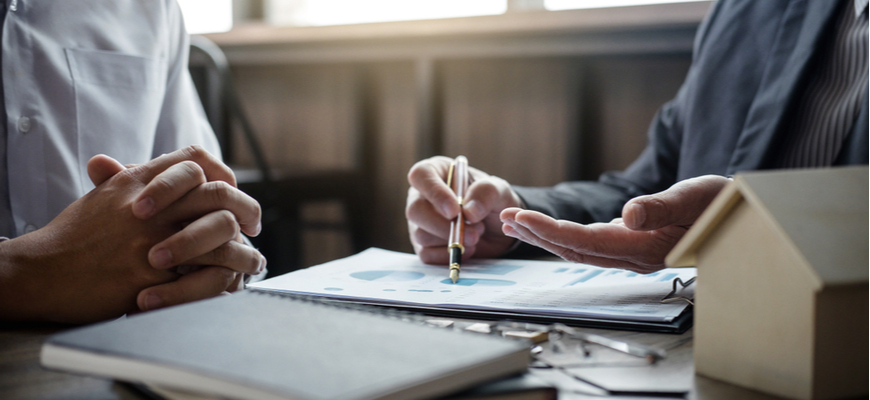 Things to Consider When Hiring an Estate Planning Lawyer
February 8, 2020
0 Comment
Category: Estate Law
Planning your estate is an extensive process that can cause you a lot of stress. It can be difficult to navigate the many legal documents needed to prepare for estate planning including delegating power of attorney and creating a will or trust. To save yourself time and effort, and to make sure everything is done correctly, consider hiring a professional estate planning lawyer to help you through the process.
A professional estate planning lawyer will bring years of experience in managing estate planning matters in accordance with California estate law. Hiring the right help to plan your property and finances can ensure the safety of your finances so that your family will be able to take full advantage of them. Although estate planning lawyers can help you with a variety of issues, their main goal is to provide the best possible assistance in order to prepare your financial legacy. This way, you can have peace of mind knowing that you have prepared for your family and that they will not have to struggle with estate-related issues when you are gone.
A reliable estate planning lawyer can help you to write your will and testament as well as set up a trust if required. They can also make sure that the estate and inheritance taxes are kept to a minimum by avoiding any delays in submitting documents. Even after your passing, your lawyer can continue to help by ensuring the executor of your last will transfers your assets to the correct beneficiaries. An estate planning lawyer can also supervise the probate process to prevent any issues or mistakes.
Planning an estate can be an emotionally stressful process, making it difficult to make logical decisions. Therefore, an estate planning lawyer must be responsible and trustworthy to help you with drawing up a living will, assigning the power of attorney, or preparing any type of advance directive. Your lawyer should be your legal guide to help ease the process and make you feel comfortable. Below are some of the important things that you should consider when hiring an estate planning lawyer in California.
Choosing the Right Estate Planning Lawyer
It is recommended to get a referral from the State Bar of California to find the best lawyer for planning your estate. You can also consult with your financial advisor or seek the help of your friends and family members to shortlist the best estate planning lawyers in California. Note that lawyers who specialize in estate planning might not have any specific certification or letter to distinguish them from a personal injury lawyer or a car accident lawyer. Instead, they would usually refer to themselves as estate planning professionals. You may want to seek out attorneys whose primary practice experience is in handling estate planning matters.
There are some certifications though, which even financial advisors or accountants can attain to practice estate law. These may include:
Accredited Estate Planner ­– This accreditation is awarded by the National Association of Estate Planners and Councils. It can be attained by chartered life underwriters, certified public accountants, certified financial advisors, as well as licensed attorneys. To get the certification, the individual should have at least 5 years of experience in estate planning, should have completed 2 graduate-level courses from the American College of Financial Services, and should have completed at least 30 hours of ongoing education within 2 years, out of which a minimum of 15 hours should be in estate planning.
Chartered Trust and Estate Planner – This certification is awarded by the American Academy of Financial Management. To get this accreditation, the individual should have a degree in finance, tax, financial services, accounting, or law. Apart from that, individuals with an MBA, Ph.D., CPA, MS, or JD from an accredited school or US organization can also attain the certification. Moreover, the individual should have completed a minimum of 5 approved related courses, a certification training course, and annual continuing education to be certified to practice estate law.
Certified Trust and Financial Advisor – This designation is awarded by the American Bankers Association in cooperation with the Institute of Certified Bankers. To attain the certification, the individual should have at least 3 years of experience in finance management, should have completed an approved wealth management training program, and should have completed at least 45 hours of ongoing education within 3 years. They should also have a letter of recommendation and a signed ethics statement to get CTFA-certified.
No matter whether you choose an attorney with specific accreditation or not, the most important thing to note when hiring one is to make sure that they are easy to work with. You would be spending a lot of time with the lawyer, so they should be sensitive toward your life choices and respect your final decisions. Yet at the same time, they should be able to provide logical and clear explanations as to why or why not you should plan your estate in a certain way. Your lawyer should also be proficient enough to offer judicious inputs to plan your estate, while also making sure that you are comfortable throughout the process.
Share This Story, Choose Your Platform!