LATEST IN THE LAW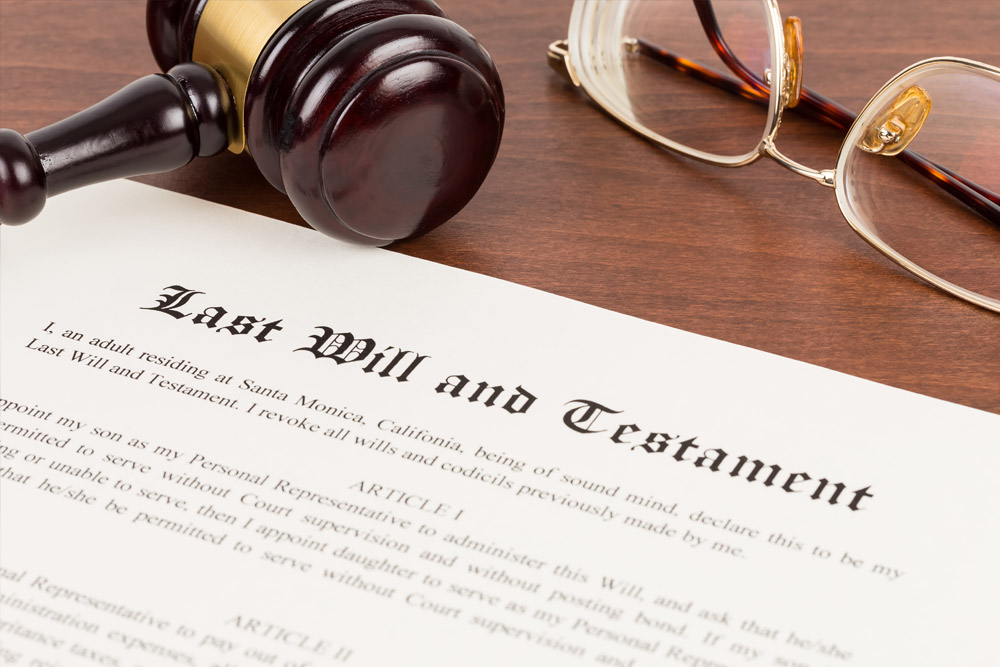 Why you Should Hire a Professional Lawyer for Writing Estate Plan
November 12, 2019
0 Comment
Category: Personal Injury
It is possible to write your own will if you have a little knowledge of how to do that. In fact, many people consider going the Do-It-Yourself route to create their will or estate plan by watching online videos and tutorials. However, it would be more sensible to hire a California professional lawyer to write your will or estate plan, because they would be familiar with all the applicable California laws and would make sure that it would stand valid in court.
Note that although the terms "will" and "estate plan" are often used interchangeably they actually represent two different things. While a will is a legal document that details how you want your property to be managed after your death, an estate plan refers to a set of documents, including the will, which would detail how you would want things to be regarding your health, assets, and finances, even while you are living. As a professional California lawyer would know how to prepare the documents in your best interest, it would be better to hire an experienced attorney to help you through instead of relying on the DIY sources. Below are some of the main reasons why you should hire a professional lawyer for writing an estate plan.
They Help you Save Time, Energy, and Money
Drafting an estate plan can be an extensive process and it can get on your nerves quite easily. You can even miss out on some small yet important aspects while preparing the estate plan which is why working with a trustworthy lawyer would be much wiser. It should be noted that without a detailed estate plan you might need to pay more court fees and taxes in due course. So hiring an attorney to prepare the estate plan well in advance would be much simpler and cost-effective. You can always rely on professional lawyers as they know what types of questions to ask and where to look in order to secure tax benefits and save on the additional fees. 
Working with an experienced California attorney would also assure that you have someone on your side who can provide smart ideas and inputs to make the estate plan perfect. They can easily figure out if you missed something relevant or if you need to add a little more detail to something mentioned in the legal documents. In addition, they would always offer you direct, factual, and unbiased advice that you can implement to maximize your benefits.
They Make the Process Simple
Preparing an estate plan is a very complicated process. Any ignorant mistake while writing it or not using the words or phrases in the legal documents carefully, can undo the validity and/or purpose of the estate plan. What's more, the laws in California are changing continually, which is why you should be well aware of the federal and state laws that are applicable to your property and assets to create a legitimate estate plan. Experienced lawyers would be updated with all the changing laws and legal terms related to the field, which is why hiring professional help is always recommended.
You should also realize that you get only one shot when writing an estate plan. Therefore, you should not risk it. Although there are a few options to invest in an entirely new estate plan in case you are not satisfied with your first DIY attempt, there is no guarantee that you would get the time or opportunity to create a second one. That is why it would be better to make it perfect at the first go so that you can live the rest of your days without having to worry about it. Even if you wanted to update or revise the estate plan because of any applicable legislative or financial changes you can always ask your lawyer to address the same.
They Offer you Peace of Mind
It is important to note that the estate plan you created must adapt to the changes that come into your life. For instance, you might have recently planned to move to another state or might have welcomed a new kid in the family. These can affect the terms mentioned in your estate plan significantly. Similarly, any change in your financial situation would affect the value of your property and assets as well which would necessitate making a few changes to your estate plan.
Hiring a reliable lawyer to draft the estate plan would come very handy here as they would provide the best help when you need to make a change in it. They can also suggest when you need to perform a tune-up to the estate plan and make the changes as required. With that in mind, you need a lawyer to determine that your estate plan is valid in the eyes of the court and meets the necessary legislative requirements.
Share This Story, Choose Your Platform!