LATEST IN THE LAW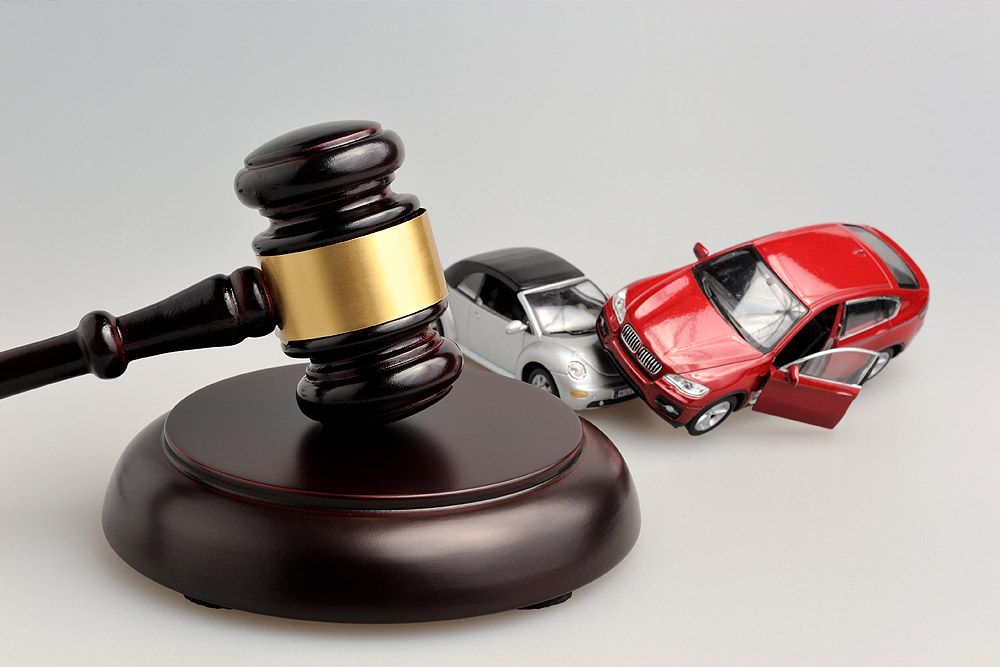 Reasons Why you Need a Car Accident Lawyer
November 13, 2019
0 Comment
Category: Personal Injury
It is possible to deal with a personal injury case on your own and negotiate a settlement with the other party's insurance provider. However, it can often lead to unfair compensation if you are not careful. Hiring a professional lawyer, on the other hand, gives you the added advantage to handle the case properly and get the settlement amount that you rightfully deserve. A car accident lawyer in California will be familiar with all the laws and regulations related to the case and can negotiate on your behalf with the defendant's insurance company to get the compensation amount that you deserve.
A professional car accident lawyer will have years of experience in managing such cases and would have extensive knowledge of the state and federal laws that are applicable. They can help you to establish the fault of the defendant and collect all the pieces of evidence to build a strong case that can be taken to trial if required. Below are some of the ways in which an experienced vehicle accident lawyer in California can help you.
They would investigate the case

: A reliable lawyer would investigate the accident properly and check all the factors that could support your case. They would also make sure that there are no aspects in which the defendant's insurance company could highlight to deny the claim.

They would negotiate for you

: Your car accident lawyer would negotiate with the defendant's insurance provider directly on your behalf. This would not only make sure that no added stress is put on you after the accident but also allow you to relax and recover from the trauma.

They would guide you

: A professional vehicle accident lawyer would advise you on how to calculate a fair and reasonable settlement amount for all your damages. This would include your physical injuries and emotional damages as well as other losses, such as loss of salary and time at work.
You can consult with your car accident lawyer to calculate the amount for your pain and suffering as well. However, you might not need a lawyer if there was no apparent property damage or physical injury. Still, it is very important to get in touch with a reliable lawyer if:
You have sustained serious injuries that might require long-term care or hospitalization for a full recovery.

Your vehicle is significantly damaged or requires performing extensive repairs because of the collision.

The police report does not describe the accident scene accurately, which might not clearly establish the fault of the guilty party.

The insurance provider denies providing any compensation for your damages even if you put forth all the supportive evidence.

The settlement amount is way less than what you had to bear for your damages or it cannot cover your medical expenses and cost of property damage.
Sometimes, the insurance provider might pressure you to settle for the offered compensation amount and withdraw the case. They do not have any obligation to pay you the rightful compensation amount that you deserve and would be keen on settling the case as soon as possible. That is why you should have a reliable and experienced car accident lawyer on your side to negotiate for you until you get a fair settlement amount. Besides, if the insurance company keeps on denying to pay you your lawyer can file a lawsuit in court as well.
In fact, hiring a car accident lawyer can benefit you in a lot of ways whether it's easing you from the stress of negotiations, coming up with a realistic settlement amount, or recovering maximum compensation for the damages that you are entitled to. They are well versed in all the different laws related to vehicle accidents and can easily establish the fault of the guilty party by citing the factors at the scene of the accident. Remember that the laws for truck-and-car or bus-and-car accidents differ from a car-and-car accident, which can make it a bit complicated for you to file a lawsuit in case your vehicle was hit by a large truck or bus. However, by hiring a professional personal injury lawyer, you can easily know how to proceed with the case and know how to properly file a claim for your damages.
Note that arguing with an insurance company on your own without proper knowledge of the laws related to vehicle accidents in California can be very difficult. You not only have to clearly prove the fault of the defendant but also make sure that you consider all your expenses or losses that resulted from the accident when negotiating with the insurance provider. As insurance companies won't be working in your best interests, even if they might show that they do, you should always have a good lawyer to represent your case and get a reasonable settlement amount for your damages.  This not only ensures your peace of mind but also assures you the maximum compensation possible.
Share This Story, Choose Your Platform!