LATEST IN THE LAW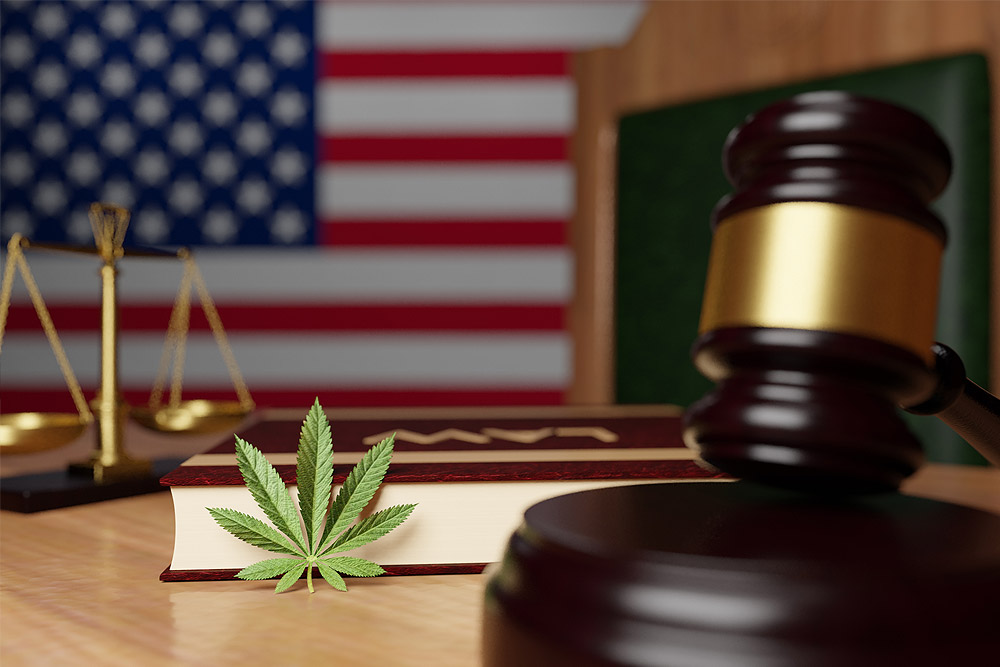 Things to Note When Choosing a Cannabis Lawyer
November 15, 2019
0 Comment
Category: California Cannabis Law
Ever since the use of recreational cannabis has been made legal in California the marijuana industry in the state has flourished and become a profitable field for businesses. However, as the cannabis industry is growing very rapidly the ever-changing trends in the sector make it difficult for new businesses to enter the market. What's more, the state and federal laws and regulations related to marijuana cultivation and trade are also very strict and can be complicated to navigate. That is why you should hire an experienced and reliable cannabis lawyer to help you understand how to proceed and generate the maximum revenue possible by following all the regulatory laws. 
Note that choosing a lawyer for your marijuana business is very different from choosing a California injury lawyer or a car accident lawyer to handle a lawsuit. Therefore, it should be done very carefully while considering all your business needs and requirements. Below are some of the most important considerations to keep in mind when choosing a cannabis lawyer in California.
Make Sure That your Cannabis Lawyer Has Good Legal Experience
Most of the legal issues concerning the marijuana industry are related to licensing, intellectual property, liabilities, corporate laws, consumer product issues, etc. With this in mind, you should choose a cannabis lawyer who has good legal experience in all the different business-related law verticals. At the same time, they should also have a good understanding of the complex and ever-changing state and federal laws and regulations related to the marijuana industry. In other words, your cannabis lawyer should be able to offer you one-stop solution to all your business needs whether you are looking to enter the marijuana market, facing a legal problem or roadblock, or finding it difficult to manage your intellectual property.
Make Sure That your Cannabis Lawyer Understands Local Market
Regardless of whether you are a small-time seller or a large corporation, all marijuana businesses have to strictly adhere to the norms and conditions of the cannabis industry. However, as every marijuana business has its own specific needs and requirements there is no one-size-fits-all solution in the marijuana industry. This also means that the legal issues and hurdles faced by one business might be entirely different from those that its competitors are tackling. For that reason, you should choose a cannabis lawyer who is well versed in how the local market operates and functions so that they can offer tailored services to guide you through all circumstances.
Make Sure That your Cannabis Lawyer Can Help you with Business Formation
There are many legal barriers to jump through, rules and regulations to follow, and business assets and licenses to acquire when first starting a marijuana business. In fact, the regulatory laws and guidelines to enter the cannabis industry are some of the most complicated in comparison to other industries. With a proficient cannabis lawyer who has ample expertise in business formation on your side, you can easily meet all your standard business needs things to start your marijuana company. Moreover, a professional business attorney can also make sure that everything complies with the federal, state, and local standards to run a cannabis business successfully.
Make Sure That your Cannabis Lawyer Has Intellectual Property Experience
It's important to establish a distinct brand for your marijuana business just like any other commercial industry. You also need to protect your brand using tools like trademarks, patents, etc. Therefore, you should choose a cannabis lawyer who is well aware of how to apply for, secure, and establish intellectual property for a business. With their expertise, you can easily work through any situation such as when your company's intellectual property is being misused or infringed by another party. This would make sure that your brand identity remains intact which is important to maintain a good repute in the cannabis industry.
Make Sure That your Cannabis Lawyer is Updated with the Changing Trends
The cannabis laws in California have been already changed a number of times since the use of recreational marijuana was made legal in the state. There have also been many emergency regulations set up in order to solve the industry issues as well. In fact, experts believe that in the future the regulations and laws related to the cannabis industry will keep on changing and vary significantly from what they are today. That is why you should stay updated with all the changes to make sure that your business is compliant with the federal, state, and local marijuana rules and regulations. With a reliable cannabis lawyer on your side, you can ensure that your business adheres to all the applicable laws, policy updates, and industry regulations, which is very important to running a successful marijuana business.
Share This Story, Choose Your Platform!