NIV V. DAVIDOVICH

→
Attorneys
→
NIV V. DAVIDOVICH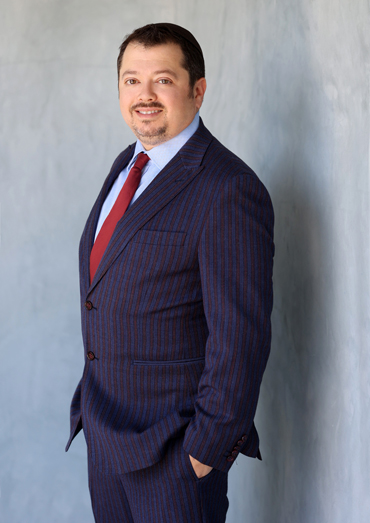 NIV V. DAVIDOVICH
(818) 661-2420
Ext. 100

(818) 301-5131
niv@davidovichlaw.com
Niv V. Davidovich is an experienced litigator and counselor and has a diverse legal experience which focuses his practice on representing private developers, landlords/owners, property managers, architects, engineers, contractors, and investors in contract construction litigation and also includes representing clients in real estate matters, landlord/tenant litigation, commercial lease negotiations, land use issues, intellectual property and entertainment matters, employment disputes, wage and hour claims, general business transactional matters and commercial business litigation. Niv also represents numerous corporations in the health field in both litigation and transactional matters. Niv has represented his clients in trial, arbitration, mediation, and administrative hearings involving substantially complex issues of fact and law, both in the State and Federal courts. Niv also has substantial appellate experience representing clients in front of the California Court of Appeal.
Niv received his Bachelor of Science degree in electrical engineering from the University of Southern California in 2002, and his juris doctorate from Southwestern College of Law in 2006. He is admitted to practice in all California state courts and the United States District Court, Central District. During law school, Niv was a member of the Southwestern Law Review and served as an Associate Editor his final year. He also served as an assistant instructor to Associate Dean Christopher Cameron for Civil Procedure and was a finalist in Moot Court competition. Niv also won a CALI Excellence Award for receiving the highest grade in his class in Torts II and also completed an internship for EMI Recorded Music in the Film and Television Department, writing and negotiating licenses for the inclusion of EMI master recordings in film, television, and other media products.
Niv also represents a number of clients pro bono on select matters related to evictions and general legal needs for educational and religious institutions.
In his spare time, Niv is a published songwriter and music producer with gold  albums in Japan. He has both television and film credits and has worked with domestic and international artists, producers, and songwriters in Greece, England, Japan, Germany and the United States and is currently signed with Downtown Music  Publishing in New York City. He is fluent in Russian. But most of all, Niv  enjoys spending time with his wife and playing with his five young children.