Isaac Guzman

→
Attorneys
→
Isaac Guzman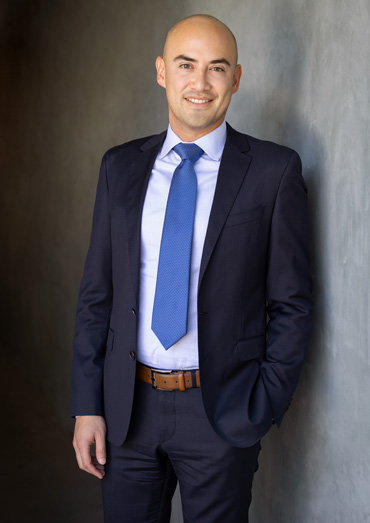 Isaac Guzman
(818) 301-5131
Ext. 109

(818) 661-2420
isaac@davidovichlaw.com
Isaac is an Associate at Davidovich Stein Law Group LLP, bringing a wealth of experience and knowledge in finance and real estate related matters.
Prior to joining Davidovich Stein Law Group LLP, Isaac worked at the Public Law Center as a Staff Attorney where he represented clients all housing-related matters including, affordable housing, habitability, discrimination, rent control, and local ordinance compliance. Using his knowledge of the landlord/tenant process from the tenant's side gives Isaac a "behind the scenes" experience and edge which are invaluable to representing the landlord and property management community. Prior to that position, he spent almost six years working for the largest privately held telecommunications company in the US providing real estate financial contractual support to employees in the negotiation and documentation of transactions involving real property rights and assisting in the resolution of disputes in those areas.
Isaac received his Bachelor of Arts in Economics and minors in Business Management and French from the University of California, Irvine. He holds an MBA from the University of Southern California. He obtained his law degree from Seattle University School of Law where he was editor for the Seattle Journal for Social Justice. His journal article focused on the intersection of business, broadband technology, and obtaining greater access to both for those in rural America. During his last year of law school Isaac interned at Expeditors International in the Real Estate and Global Sourcing department and spent his first two summers interning in the District of Columbia immersed in white collar crime litigation and real estate policy analysis.
Outside of the office, Isaac enjoys running marathons, traveling, and spending time with his family. Isaac is admitted to practice in California and the District of Columbia.