Alana Yakovlev

→
Attorneys
→
Alana Yakovlev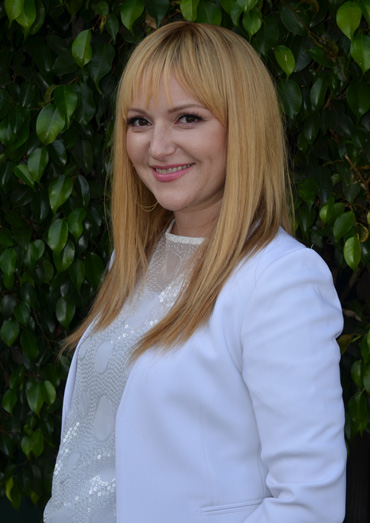 Alana Yakovlev
(818) 661-2420

(818) 301-5131
alana@davidovichlaw.com
Alana is a highly knowledgeable and dedicated attorney, whose versatile experience and multi-state licensure makes her a highly sought-after and well-respected lawyer.
Alana has received media attention for her successful results in high profile cases, defending members of La Cosa Nostra and other white-collar cases.Alana has been nominated as a Super Lawyer from 2013 – 2023, an honor reserved for those lawyers who exhibit excellence in practice. Only 2.5 percent of the attorneys in California are named to the Rising Stars list each year. She has also been selected to be a member of The National Trial Lawyers Organization as the Top 100 Trial lawyers in the country as well as selected to the list of Top 40 Under 40. This is an elite and exclusive membership based on performance as an exceptional trial lawyer.
As an aggressive trial attorney, her professional experience in working closely with clients has led to spectacular case results. Alana Yakovlev knows how to prepare a winning case and how to do it quickly and efficiently. Her biggest inspiration is a challenging case, especially when others say "it can't be done". Time and again, the case results speak for themselves.
Alana Yakovlev serves as a Board member on several not for profit organizations, for lone soldiers and cancer patients, Chayal el Chayal and the Living Waters Foundation for Health. Alana Yakovlev speaks fluent Spanish and Russian and is proficient in Italian and Hebrew. Alana prides in maintaining a pro bono docket through her work with the Aleph Institute for Jewish Prisoners, which has led her to be nominated and selected to *the Mentsch List published in the Los Angeles Jewish Journal.
Alana Yakovlev has been frequently featured on Court TV, Fox News and News Max as a legal commentator on cases making headlines in the nation and internationally.
Alana has always excelled at academics, attending college at the young age of 16 and graduating with honors. Alana graduated from New York Law School after attending UC Berkeley and UCLA for her Bachelor's degree in Political Science. Alana is admitted to practice law in California, New York, New Jersey and Florida, as well as many U.S. District Courts.